Construction training for under £25 : The 3 top Health and Safety certificates in demand
The Age of the Health & Safety Certificate
These days construction sites take their health and safety very seriously, and with good reason. Whilst the situation has improved massively in the last 20 years, construction still accounts for 27% of fatal injuries to employees in Britain. Sites want to know that their workers are informed and prepared for the risks they may encounter, which is why more and more are placing value in construction training and certification. Whilst the words health & safety don't get most of us fist pumping the air excitedly, for employers these courses are becoming on-site essentials. The good news: they are a doddle to complete, make your CV and profile look great and help you to stand out from the competition.
The best part?
They all cost under £25.00.
Gone are the days of sitting in a windowless classroom for 8 hours, watching Powerpoint presentations and instructional videos. E-Learning has brought training into the 21st Century and is accessible from your mobile or desktop, meaning you can complete it on the go. Some of the courses take as little as half an hour to complete. It gives you a valuable certificate that will last from 1 to 3 years. So what's stopping you?
See our top picks below:
Asbestos Awareness course (UKATA)
Asbestos Awareness comes in at number 1 on our list. It is a legal requirement for any employee who might accidentally come into contact with asbestos as part of their work to have certification, so we consistently get asked for this as a priority.
This UKATA approved course is the most widely recognised asbestos awareness qualification in the UK. It can be taken on any desktop PC or mobile, including Apple and Android devices. The course covers 5 modules:
Properties, risks & health effects
Types & uses of asbestos
How to avoid the risks
Legislation
Emergency procedures
Working at Heights
Another top pick for construction sites. This course gives an introduction to the general hazards and safety measures involved in working at heights. This includes ladder safety training , use of access platforms and fall protection training. Anyone who has seen Jurassic World knows the importance of this one. But seriously, 49% of fatal construction injuries in the last five years were due to falls from a height. In 2016/17 25 people died from this. Those figures don't even take into account accidents that result in injury. If you're going to be working at heights it's something you should definitely be considering for your own protection.
Manual Handling
Manual handling is any task involving supporting or transporting any load by human effort. It is one of the most common causes of injury at work and causes over a third of all workplace injuries. No matter what your trade, it's likely that you'll be doing some sort of heavy lifting or moving. Whilst most employees will have been some sort of guidance on manual handling, it's important to have a regular reminder as one false move could mean looking like this every time you put on your socks.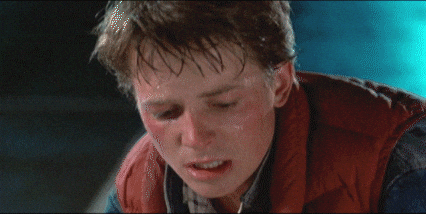 There are a range of suppliers across the UK who can book these courses for you,. The courses we have mentioned are only a small selection of qualifications that can help you get ahead in the building services industry. If you are interested in finding out more then we do work with Human Focus to offer construction training and qualifications. And remember guys: